Careers At Latham Centers
If you are interested in making a difference and wish to join our dedicated team of professionals, contact Kristi Dolbec, Director of Human Resources, at (774) 353-9202. Perks include substantial time off accruals, comprehensive health insurance, a robust benefits package, and a $3/hour weekend differential.
Why Join Us?
Check out our recruitment brochure!
Impactful Career
Comprehensive Benefits Package
Competitive Pay and Year-Round Positions
$3/hour Weekend Differential
Paid Training and Tuition Reimbursement
Child Care Reimbursement
Growth Opportunities
Ongoing Professional Development
Cape-Wide locations!
Children's Program (Brewster)
Adult Program (Brewster, Yarmouth, Barnstable, Sandwich, Wareham, Plymouth)Administration (Yarmouth Port)
Employee Benefits Summary
Benefits are available to full or part-time employees who work 20 hours or more per week in a regular position. Eligibility is generally the first day of the 3rd month of employment or at open enrollment in July. Details are provided through Supervisors, Human Resources, and the collective bargaining agreement. The benefits package is reviewed periodically and subject to change.
Link to the Carrier Transparency in Coverage Webpage: Health Plans Inc.
This link leads to the machine-readable files that are made available in response to the federal Transparency in Coverage Rule. The machine-readable files are formatted to allow regulators, researchers, and application developers to access and analyze data more easily to provide more transparency across the industry. The files may not be viewable by individuals at this time, and we anticipate this will evolve as more guidance is issued.
teamwork

"You will not meet more dedicated and helpful colleagues. When I first started at Latham, I was petrified with starting my career. I soon realized how united and supportive the staff are. And the students are out of this world. They are creative, funny, and eager to learn. I could not ask for a better working environment. I'm lucky!"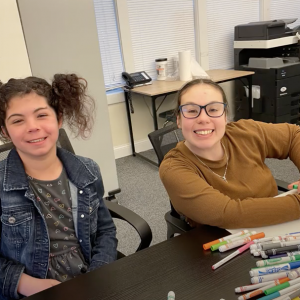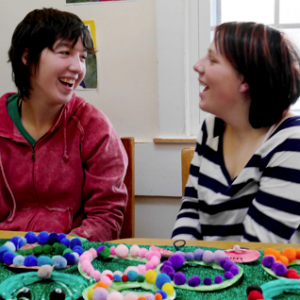 Paid Internship Opportunities!
Training | Experience | Opportunity | Development
Located in Brewster our Interns will work on our beautiful, 3-acre campus, which includes 4 college dorm-like residential living situations, an approved Department of Elementary and Secondary school, with nursing and a physician directly on-campus. You will have the opportunity to work directly with students/residents diagnosed with Prader-Willi Syndrome and individuals with a trauma background.
Clinical interns will work collectively with the clinical department and physician, assisting with supervised group and individual therapy, crisis intervention and supervision. Reports directly to the Director of Clinical Services.
Education interns will work collectively with classroom teachers and educational administration on meeting students Individualized Education Plan goals and using the common core in the classrooms.
Flexible hours and work week, based on your school's requirements. Click on the "Apply Now" button - additional internship opportunities are regularly posted.
Qualifications include:
High School degree or GED; ability to handle children in crisis safely, with compassion.
For more information, email HR Recruiter Elaine Perkins at eperkins@lathamcenters.org.
CONNECT Today!
Ignite Your Career and Impact Lives at Latham Centers
At Latham Centers, we provide fulfilling career paths and paid internship opportunities. Join our team and contribute to a mission that values belonging, mastery, independence, and generosity. As a staff member or intern, you'll work directly with students and residents, offering the potential for tremendous personal and professional growth.
Our benefits include competitive pay with a $3/hour weekend differential, comprehensive health insurance, paid training, tuition reimbursement, and substantial time off accruals. Full or part-time positions across our Cape-Wide locations are available, with benefits starting as early as the third month of employment.
We also offer paid internships in Clinical and Education settings on our beautiful 3-acre campus in Brewster. These flexible positions offer hands-on experience with individuals diagnosed with Prader-Willi Syndrome and those with a trauma background.
Kickstart your career, make a difference, and grow with us at Latham Centers.
CAREERS: Contact Kristi Dolbec, Director of Human Resources, at (774) 353-9202.
INTERNSHIPS: Email HR Recruiter Elaine Perkins at eperkins@lathamcenters.org.
Excited about what career opportunities are available at Latham Centers? Fill out the form and get in contact with us to learn more.
"*" indicates required fields
Latham School:
Reaching for the Future
At Latham School, children from 8 years to young adults of 22 years are under the care of a special needs teacher and aide. In small home room classes of eight or fewer students. …Read more.
Latham Centers:
Safe Passage to Adulthood
While some Latham children return home to family or enroll in programs closer to home, others may transition to our Adult Programs or remain on Cape Cod to live independently …Read more.
Ways to Give
You can Make a Difference
A gift to Latham Centers will make a difference in the life of each and every individual we serve. To make it as easy as possible for you to donate, we offer a variety of gift vehicles …Read more.