Who We Are
A world-renowned non-profit human services organization serving children and adults with complex special needs – including Prader-Willi syndrome and other rare diseases and disorders
One Child, One Adult at a Time: Latham Centers' Commitment to Individualized Care
Founded in 1970, Latham Centers provides residential care, education, and treatment for children ages 8–22, and adults 22 and over. We serve individuals with developmental and intellectual disabilities, providing individualized support and care. We're located on Cape Cod and Southeastern Massachusetts, but we serve the PWS community nationally and internationally.
Residential Programs
At Latham Centers, students study and live at our school campus in Brewster. Latham School, established in 1970, is world-renowned for its success in working with students with Prader-Willi syndrome, a life-threatening disorder with no known cure. Adult residents (age 22 and older) live in group residences from Brewster to Plymouth, as well as more independent supported community living opportunities. Latham Centers is a place of hope and belonging.
Our Team
Latham Centers' highly trained clinicians, special education teachers, direct support professionals, nursing teams, and support staff provide comprehensive therapeutic services. In our home-like settings, we help individuals in our programs learn, grow, and achieve their goals.
Latham Centers works together with our Latham families, funders, and community partners. Our mission is to create opportunities for independence, self-worth, and happiness for children and adults with complex special needs.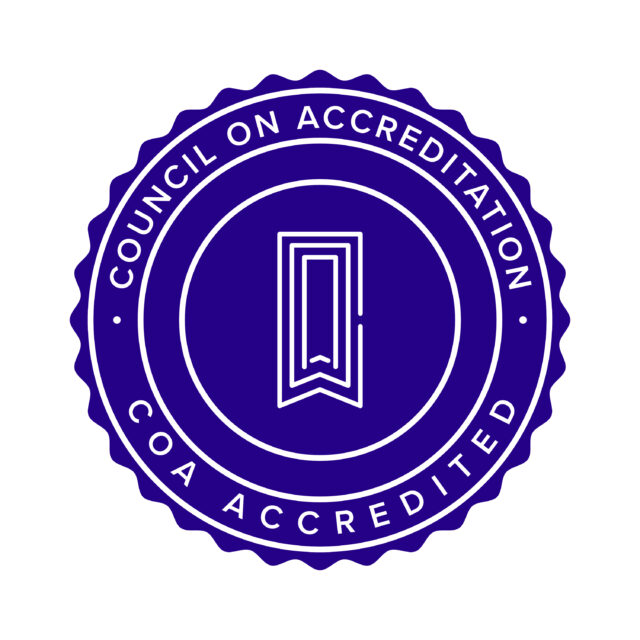 Licensing & Accreditation
Latham Centers is a 501(c)(3) non-profit organization. We are approved as a private Chapter 766 special education school by the Massachusetts Department of Elementary & Secondary Education, and we are licensed by the Massachusetts Department of Developmental Services and the Department of Early Education and Care. Latham Centers is accredited by the Council on Accreditation.
Outreach & Consultation Beyond Cape Cod
Latham Centers works closely with the Massachusetts Department of Children & Families (as well as local, county, state, and national entities from all over the country) as a resource and preeminent provider of short and long-term residential treatment. Because of the quality of our programs, we are proud to provide education and residential care for students and adults with complex needs from many other states, and we are SEVIS-approved.
Latham Centers is an equal opportunity provider and employer. To learn more about our programs or Prader-Willi syndrome consultation services, give us a call at (508) 896-5776 ext. 237 or email admissions@lathamcenters.org.
Specialized services for individuals with complex special needs
"As parents with a child with PWS, you always feel like you're educating teachers, doctors, and nurses. It was refreshing that Latham staff knew more about PWS than we did.
For once we were not the educators."
~ LATHAM PARENT
LATHAM CENTERS IS A WONDERFUL PLACE TO GROW
Watch "Latham Profile" with Patrice Carroll and Brittni Kliment. Interviewed by our local Cape Cod Media Center.
Gerald Pouliot III
Chief Executive Officer
Rick Ludwig
Vice President, Chief Financial Officer
Lee Chamberlain
Vice President, Chief Strategy Officer
Craig Anderson
Vice President, Organizational Development
Heather Kelsey
Vice President, Advancement
Gina Sheehan
Vice President, Adult Services
Monique Williams
Vice President, Children's Services
Brittni Kliment
Vice President, Marketing, Admissions, and Licensing
Bonnie White
Vice President, Medical Services
Board Of Directors
Executive Committee
Christine Thomas, MD
Chair
Barbara Amidon
Amanda Bebrin
Frank Burgess
Dan Chamberlain
Tyler Eldredge

Jo-Ellen Erickson
Christine Gillstrom
Matt McCleery
Bob Newman
Leslie Watt
Dr. Russell S. Boles, Jr.*
Harry MacDonald*
*Deceased
Latham School:
Reaching for the Future
At Latham School, children from 8 years to young adults of 22 years are under the care of a special needs teacher and aide. In small home room classes of eight or fewer students. …Read more.
Latham Centers:
Safe Passage to Adulthood
While some Latham children return home to family or enroll in programs closer to home, others may transition to our Adult Programs or remain on Cape Cod to live independently …Read more.
Ways to Give
You can Make a Difference
A gift to Latham Centers will make a difference in the life of each and every individual we serve. To make it as easy as possible for you to donate, we offer a variety of gift vehicles …Read more.