Latham School
Latham Centers treats boys and girls, ages 8–22, with developmental delays, emotional and behavioral challenges, Prader-Willi Syndrome, and trauma or attachment issues. We focus on highly individualized treatment that supports both the student and the family.
Healing Environment for PWS
For children with Prader-Willi Syndrome and intellectual disabilities, Latham School provides a safe healing environment, a vibrant atmosphere, and a dedicated staff. The Children's Program provides supervision, therapy, special education services, and vocational opportunities. We focus on highly individualized treatment that supports both the student and the family.
a welcoming community for PWS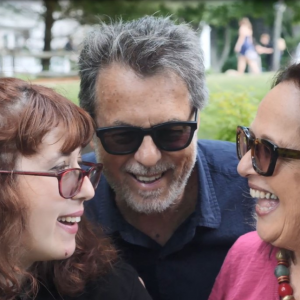 Residential Living
Students live on our Brewster campus or near campus. Residential staff provides 24-hour care and supervision in a therapeutic and structured environment. Students build confidence and have many opportunities for increased independence as they learn the skills that will help them live as active participants in their communities
Individual Care & Adaptable Programs
Our multidisciplinary professional team develops a comprehensive Individual Educational Program (IEP) for each student. These plans are based on a thorough review of the student's medical, social, and family history, and on assessments of the student's medical, psychological, educational, and vocational needs. Plans are updated quarterly based on the student's progress and changing needs.
Educational & Vocational Programs
Our students learn in small classes, with one-on-one tutoring and counseling. Our program and facilities are geared towards helping students develop job skills, learn to work and live together, explore the world, and love all kinds of learning. Our vocational specialists act as job coaches as they help students learn job skills and find employment.
Licensed and Approved Programs
Latham Centers is approved by the Massachusetts Department of Elementary and Secondary Education (DESE) and is licensed by the Department of Early Education and Care (DEEC). Our residential therapeutic school provides treatment services to approximately 45 students, 7 days a week, 365 days a year. We are also nationally accredited by the Council on Accreditation.
Founded in 1970, Latham Centers is a progressive and innovative provider of services for children and adults with developmental, behavioral and emotional/physical challenges. We are a private non-profit agency, operating a residential school for children in Brewster and some 12 residences for adults across Cape Cod and southeastern Massachusetts.
Imagine a childhood filled with abuse, anxiety, bullying, trauma, or illness, and the perception or reality that your needs are not being met, and/or your feelings are not understood by those around you. Imagine those years filled with fear or change that triggers a loss of emotional control ranging from tears and tantrums to physical illness and aggression. Latham children have experienced these troubling things and more. We take on some of the most difficult cases in the region and succeed when others have failed.
Now imagine never feeling satiated. That is what children and adults with Prader-Willi Syndrome (PWS) experience every day. Latham has provided cutting-edge, life-changing treatment since 1980 for individuals with PWS. Individuals with PWS have an insatiable appetite, due to the 15th chromosome abnormality, and constantly seek food sources. Other serious symptoms include mild to moderate developmental disabilities, emotional and behavioral problems, obsessive compulsive behaviors and slow body metabolism, which can lead to obesity and related health problems. The syndrome impacts all parts of individuals' lives as the stress and strain upon their families' lives only increases as the child ages. While there is no cure for PWS, our work can literally save and change the lives of individuals in our care. Please support Latham today.
Admissions
Let the Learning Begin!
Latham Centers' Children's Program offers educational, vocational, residential, social, clinical and therapeutic resources.
We work with all families and funding sources to ensure smooth transitions. Tax-deductible donations help keep our program going. We encourage those interested in learning more to visit our campus and tour the school.
Latham School:
Reaching for the Future
At Latham School, children from 8 years to young adults of 22 years are under the care of a special needs teacher and aide. In small home room classes of eight or fewer students. …Read more.
Latham Centers:
Safe Passage to Adulthood
While some Latham children return home to family or enroll in programs closer to home, others may transition to our Adult Programs or remain on Cape Cod to live independently …Read more.
Ways to Give
You can Make a Difference
A gift to Latham Centers will make a difference in the life of each and every individual we serve. To make it as easy as possible for you to donate, we offer a variety of gift vehicles …Read more.