WFCC radio spot highlights Latham's 50 years of service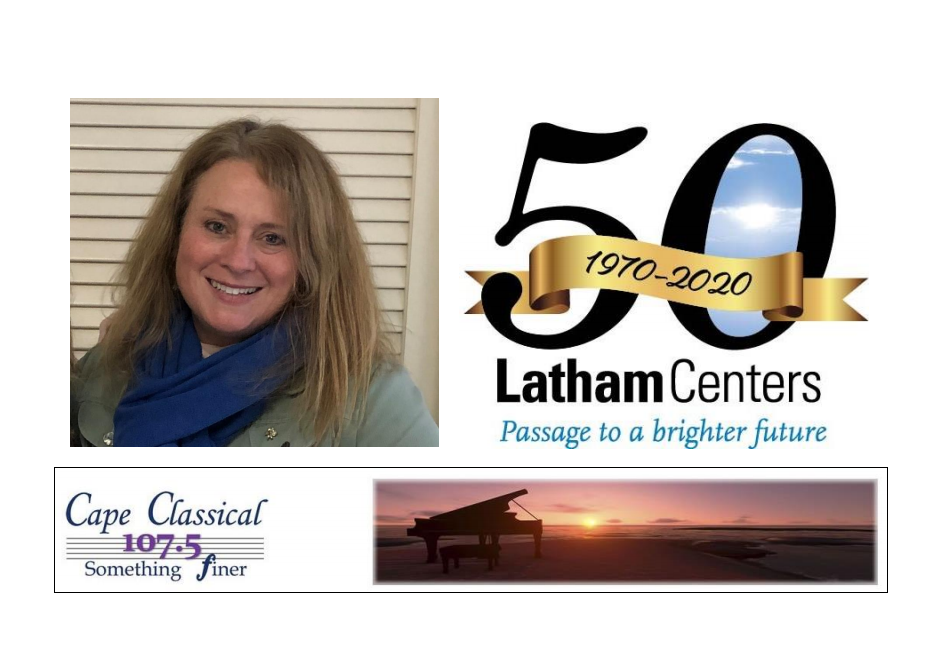 Thanks to WFCC 107.5 FM, Cape Cod's classical music station, radio listeners throughout Southeastern Massachusetts are learning about the life-changing work of Latham Centers. The 60-second spot featuring Latham's Director of Development Heather Kelsey was created by our friends at Cape Cod Broadcasting Media, and we are thrilled to share our words of hope and appreciation with thousands of radio listeners:
The full message is below, as well as more information about Heather's invitation to help Latham Centers by supporting our upcoming fundraisers:
"I'm Heather Kelsey from Latham Centers, a non-profit organization serving individuals with special needs since 1970. While this has been a challenging time for all of us, challenge is nothing new to our students and adult residents at Latham Centers. They've been facing challenges with grit, resilience, and optimism their entire lives. And our 275 essential staff members have been right alongside them – supporting them, nurturing them, advocating for them, and protecting them. In our 50th year of supporting this inspiring community, please join us in celebrating our mission-driven work by supporting one of Latham's charitable events this summer and fall. All of us at Latham Centers are grateful to our supportive Cape Cod community. With your help, Latham excels at our mission to create opportunities for greater INDEPENDENCE, SELF WORTH, and HAPPINESS for the children and adults who call Latham Centers home! For information on how you can help, visit Latham Centers.org. And thank you!"
The team at Cape Cod Broadcasting Media has been a valued business partner – thank you for this exceptional public service message honoring the important work we do in support of individuals with disabilities!
Additional links to information on Latham's summer and fall charitable events:
Falmouth Road Race (August 15th – 29th): Support one of our Latham runners by contacting Heather Kelsey at hkelsey@lathamcenters.org